PÖTTINGER Fermenter actively promotes environmental sustainability
Impressive climate impacts of dry fermentation
Good news for farmers – and for the environment: Besides certifying that PÖTTINGER fermenters have a high potential for saving greenhouse gases, an expert opinion published by Kommunalkredit Public Consulting (KPC) also states that farmers and horse farms that use the PÖTTINGER Hoffermenter (farm fermenter) as part of a 'climate project' can expect maximum support from environmental funding programmes. In fact, up to 30% of the overall project can be state subsidised.
KPC assessed the positive environmental impacts of dry fermentation based on the savings potentials related to climate-relevant CO2. On the basis of these results, it was possible to determine which environmental subsidies can be expected when operating a PÖTTINGER farm fermentation system – up to 675 euros can be granted per metric ton of CO2 saved.
The results speak for themselves. The direct environmental impacts alone, i.e. reduced CO2 emissions compared to when using fossil fuels, are significant: While generating the same amount of energy, a PÖTTINGER Hoffermenter in continuous operation with three fermenter boxes (substrate: solid cow manure) produces 63.6 metric tons less CO2 a year compared to natural gas appliances. "We believe swapping natural gas for biogas is a great opportunity for farmers and our climate. Since the CO2 neutral production of energy from the daily manure produced by animals and its use in the generation of heat, electricity or bio LNG for your own business makes sense from both an economic and ecological perspective. Another positive aspect is that the return of nutrient-rich fermentation residues to the soil closes the natural cycle of materials in a sustainable manner," explains PÖTTINGER Entsorgungstechnik Managing Director Dr Guntram Bock.
This is very attractive for farmers and horse farm owners. On the one hand, they can slash their large bills for natural gas and heating oil by using the energy generated from biogas directly in their own businesses. On the other hand, they are entitled to a maximum subsidy of 30% for a PÖTTINGER farm fermentation system. However, the state funding agency reserves the right to subject each submitted project to an individual review.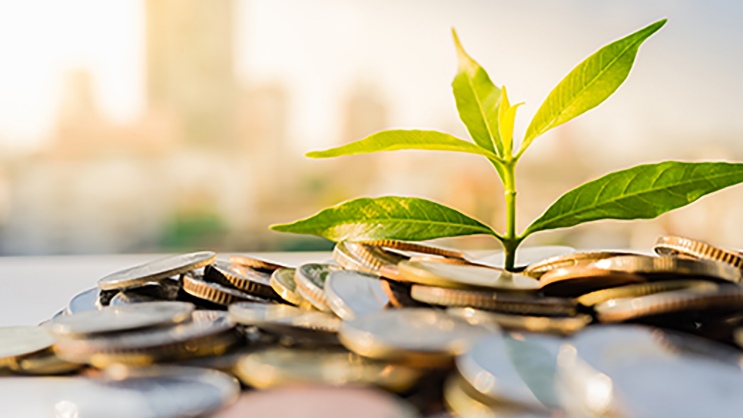 back